#288 - How to Edit Under Pressure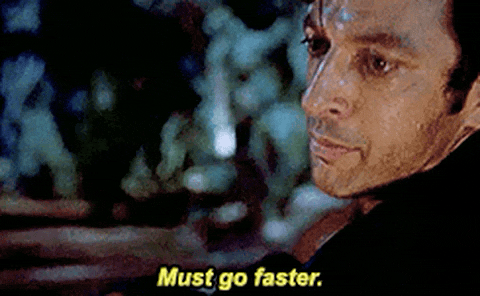 Schedule of a Saturday Night Live Editor
8.00pm - Saturday Night Live Dress Rehearsal starts
8.18pm - Deliver 1st Edit to Dress Rehearsal (4:18 min)
8.26pm - Airs at Dress Rehearsal
9.00pm - Notes given (GO FAST!) - Changes, VFX, Colour
11.40pm - Export for Air
11.41pm - Delivered to control room (4:01 min)
11.49pm - Airs on Live TV
12.45am - Final delivery for Web and Repeat
That's only a couple of hours to trim out 17 seconds, finish colour grading and visual effects - all ready for an immovable live TV deadline.
Due to the insane production schedule at SNL, finishing basically works parallel to the actual editing, which is very stressful when we are getting the final cut ready for Live Air.

Chris Salerno is in the background not only tracking my changes and relaying them to color and VFX, but he is also taking my sequences and laying in all of the color and VFX as it comes in.



— Sean McIlraith, Editor - SNL
In this first issue of 'Timeline Tuesday' a new weekly Post Production email from Parker Gibbons, you can learn a lot about editing under pressure from Editor Sean McIlraith's experiences cutting for Saturday Night Live.
In this issue of Cut/daily I'll share some of my favourite practical takeaways from his extended interview.
The rest of this post is for paying subscribers only. When you're ready to learn more, sign up to read this and every other issue of Cut/daily!