#365 - Cut/daily Meets... Editor Adam Epstein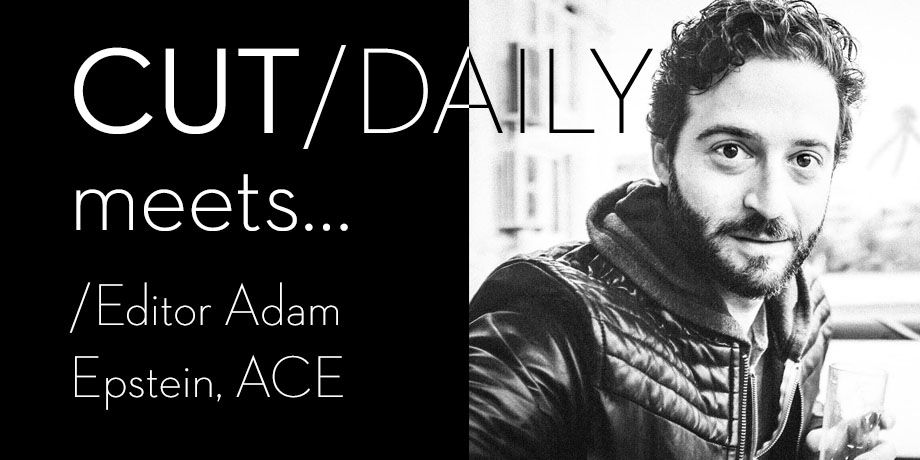 The Bear is one of my favourite shows of the past couple of years and so I was especially delighted when one of the two editors behind the hit series, Adam Epstein, ACE BFE, agreed to answer my questions for this issue of Cut/daily Meets...
(FYI the other editor is the equally talented Joanna Naugle.)
Adam is an Emmy and ACE Eddie nominated editor who recently won a BFE Cut Above Award for his work on The Bear.
He's cut 10 seasons of NBC's Saturday Night Live and edited on TV shows like Bupkis, The Other Two, and Mr. Mayor, to name just a few.
His third feature film Miguel Wants To Fight just premiered on Hulu and it looks like a super-creative post-production workout.
You can check out his work at adam-epstein.com.
Bonus Qs
I couldn't resist asking Adam a few bonus questions about The Bear. If you've not seen it on Disney+ it's 100% worth it!
Can you walk through the workflow for The Bear S2, especially in comparison to S1. Was it the same team and the same cloud-based Productions-centric workflow?
The S2 workflow was pretty much identical to our S1 setup. Dailies and assets hosted in the cloud using Lucidlink, while everyone was using Premiere Productions to have access to all projects / episodes / broll /assets, etc.
The main difference between S1 and S2 was that S1 was 100% remote from start to finish, while S2 had a handful of in-office days,, which was really refreshing as far as face-to-face collaboration is concerned.
Apart from anything workflow-related, S2 was a larger season. While S1 had 8 episodes, with one of them being the pilot (which was pretty much finished) and a one-shot episode, S2 had 10 episodes, with one of them being over an hour...so considerably more to construct.
How does cutting features compare to a TV series like The Bear?
Right before starting on S2, I'd wrapped on a feature that recently came out on Hulu, called Miguel Wants to Fight, directed by my good friend Oz Rodriguez.
For me, the main differences on a macro level are the post-production timeline and the working relationship with the director.
Television tends to have a faster turnaround, in the case of The Bear, the entirety of S2 production and post was completed in roughly four months.
And while feature film post schedules have definitely been condensed, there is still more time to hone and really dig into the minutiae, at least in the projects that I've been a part of.
In the micro though, the day-to-day doesn't feel that different. Is this scene working, are the characters and performances strong and supporting the tone and story, am I helping the director realize their vision, etc?
What aspect of season 2  of The Bear (that people may not notice) are you most pleased with how it turned out?
This has less to do with my work on the show, but I absolutely love the way the final color and sound of S2 ended up.
DP Andrew Wehde and his whole team did such amazing, inspiring work on this past season and I love how the final color never shies away from bold, saturated color, with high contrast and deep blacks. It has a classic but modern feel which I'm so impressed by.
And the final mix and audio work that the team at Soundlounge did is really wonderful. So often these days, people complain about not being able to hear dialogue or having to constantly raise their volume, but our sound team really nailed an amazing balance of taking chaos but making it coherent and inviting.
The rest of this post is waiting for you when you subscribe for free, plus you'll get a free issue of Cut/daily in your inbox every Friday!