#055 - A Free Biography of Legendary Editor Dede Allen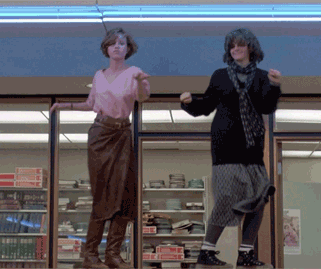 Dede Allen's (1923 - 2010) Wikipedia page does a good job of summarising her film editing career when it states:
Dede Allen was an American film editor, well-known "film editing doctor" to the major American movie studios, and one of cinema's all-time celebrated 'auteur' film editors.


—Wikipedia
For some context she was nominated 3 times for an Academy Award in three different decades whilst winning a BAFTA in 1976 for Dog Day Afternoon.
Her 34 career editor credits include:
The Hustler (1961)
Bonnie and Clyde (1967)
Serpico (1973)
Dog Day Afternoon (1975)
Reds (1981)
The Breakfast Club (1985)
The Addam's Family (1991)
Wonder Boys (2000)
The Final Cut (2004)
All of which you would do well to watch to not only some seminal editing but the kind of work that goes on to shape how other people even conceive of what's possible through film editing.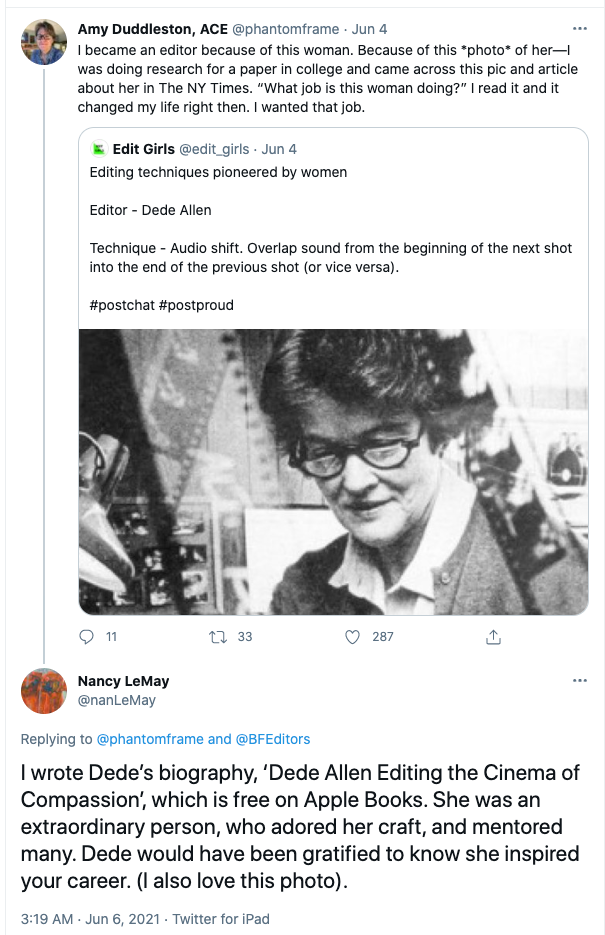 This tweet caught my eye the other day, not least because of the impact of a single photo on the trajectory of another life, but also because representation really does make a difference.
The rest of this post is waiting for you when you subscribe for free, plus you'll get a free issue of Cut/daily in your inbox every Friday!