#047 - Cut/daily Meets... Fiverr Pro Editor Emir Dolo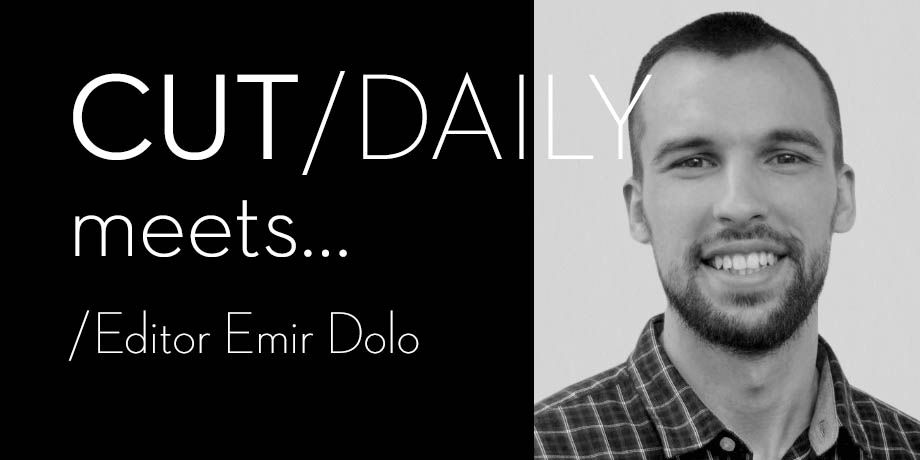 I first met Emir through a connection on LinkedIn and was inspired by his passion for editing and his entrepreneurial dedication to hard-work, carving out his own career in film editing.
Not only this, but having previously taught video editing through volunteering at a centre for young offenders, he is currently working on a start-up idea for a video editing academy, focused on teaching young kids around the world the craft of editing in an accessible, hands-on way.
I was also intrigued by what it means to have Fiverr Pro status, which is Fiverr's top tier of creative professionals with only 1% of applicants making the grade.
For context, out of 54,500+ gigs offered in the video editing category, there are only 30 editors with Pro status, providing nearly 80 Pro level services between them.  
After six years of editing successful video projects, I was hand-picked to join Fiverr Pro, an elite group of world-class freelance talent.

I received a Pro badge, benefits, a dedicated Success Manager, and I'm already approached by the most influential brands in the world. 

For businesses, Fiverr Pro is a unique opportunity to hire an Apple logo designer, Google's marketing manager or an entrepreneur with 40 million followers, at affordable rates.


— Emir Dolo, Fiverr Pro Editor
As a bonus question I asked Emir for some tips for editors looking to find work on Fiverr. He said make sure you:
Describe editing decisions when delivering content
Follow the Terms and use assets legally
Bring clients from LinkedIn
Lower your rates for a startup with long-term partnership potential
Use an evocative title, catchy visuals, FAQ, and Vimeo portfolio
Start with small gigs to get more reviews
The rest of this post is for paying subscribers only. When you're ready to learn more, sign up to read this and every other issue of Cut/daily!