#002 - A Lesson in 4 Frames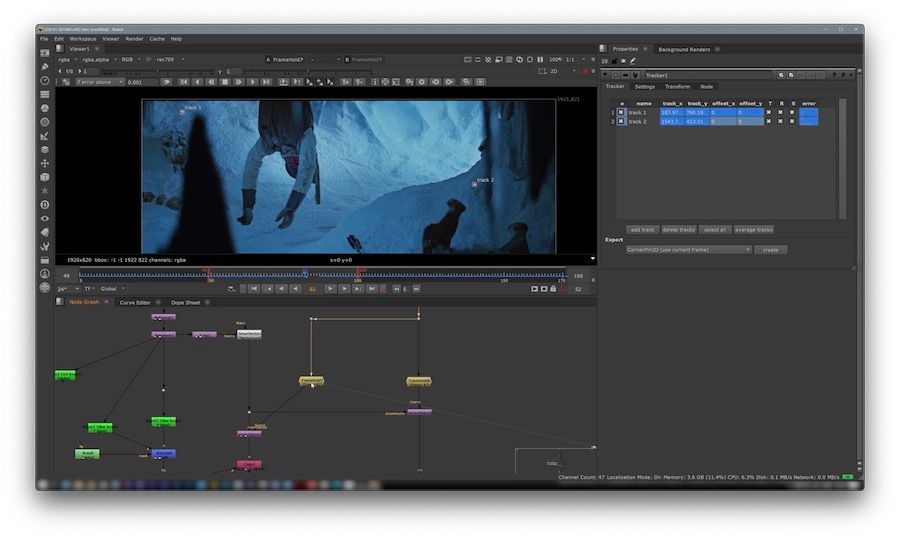 How much can you learn from working on just four frames?
Quite a bit, actually.
Petr Harmy, a self-taught professional VFX artist, is lovingly restoring the original theatrical releases of Star Wars (IV, V and VI) films to preserve them for future generations of fans, in the best quality possible.
In this short video he demonstrates how he replaces four missing frames, due to a difference in the edit between the original theatrical release and the later Special Edition of The Empire Strikes Back, using a variety of 'new tricks'.
My key takeaways from Harmy's video are:
Stay organised - I love how clearly he has labelled and structured his node tree.
Try analysing effects backwards and forwards for potentially improved results.
Combine techniques; keying, clean plates, smart vectors, rotoscoping.
Learn the new features of your software - in this case Nuke's smart vectors.
Rotoscoping is a bedrock ability for any post pro - there's almost no avoiding it!
Take This Further
If you own the Star Wars franchise in an HD source material then you can find out how to download Harmy's DeSpecialized versions here.
Learn even more from Harmy by subscribing to his YouTube channel and check out this article I wrote for Premiumbeat.com on further post-production lessons from the DeSpecilized Star Wars restoration journey.
Rotoscoping:
Watch Sean Mullen's free wire-removal tutorial which includes lots of great tips on the best methods for effective rotoscoping in a variety of different scenarios.
It's much easier to use several smaller overlapping masks to rotoscope an object than it is to move one 'perfect' multi-point mask around all those frames.
Learn how to rotoscope in DaVinci Resolve Fusion with Lee Lanier's 16-part course on LowePost.com (subscription required)
So remember, Cut daily.