#186 - The Best Way to Start Anything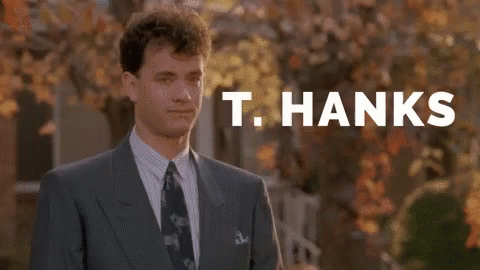 The best way to start anything, including this new year of Cut/daily, is with the end in mind and with gratitude.
A great example of that thesis, is the final scene from the Fred Rogers documentary, Won't You Be My Neighbor, which we will take a look today.
In case you don't know Fred Rogers was a hugely influential voice in American children's television for nearly three decades:
Also known as Mister Rogers, Fred was an American television host, author, producer, and Presbyterian minister. He was the creator, showrunner, and host of the preschool television series Mister Rogers' Neighborhood, which ran from 1968 to 2001.

His work in children's television has been widely lauded, and he received more than 40 honorary degrees and several awards, including the Presidential Medal of Freedom in 2002 and a Lifetime Achievement Emmy in 1997. He was inducted into the Television Hall of Fame in 1999.

Rogers influenced many writers and producers of children's television shows, and his broadcasts have served as a source of comfort during tragic events, even after his death.

— Fred Roger's Wikipedia Entry
His life and work was celebrated in both the documentary Won't You Be My Neighbor and the Tom Hanks biopic, A Beautiful Day in the Neighbourhood.
The rest of this post is for paying subscribers only. When you're ready to learn more, sign up to read this and every other issue of Cut/daily!