#201 - 17 Hours of Free DaVinci Resolve 17 Training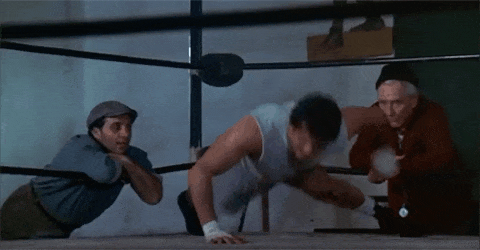 When you want to learn a piece of software as complex and deep as DaVinci Resolve, it pays to do your training with the best, just like Rocky.
Thankfully Blackmagic Design's Master Trainers have recently released 20 in-depth training videos for DaVinci Resolve 17, totalling over 17 hours of free training:
You can also download the project files and core assets from the BMD site, to learn by doing, as you track along with the training.
I've put together a post detailing all 20 videos here, if you want to dive right in, but in today's issue of Cut/daily I want to highlight just one of these new training videos: DaVinci Resolve 17 Color Management.
In 30 minutes you'll pick up some really valuable knowledge from colorist Cullen Kelly, on a topic that might seem daunting at first but will deliver better looking grades in just a few clicks!
📱
Until Feb 4th every issue of Cut/daily is free for you to enjoy thanks to our sponsor
Artlist.io
. I've used their royalty free production library almost exclusively for the past few years and I genuinely love it.
Click here
to get all-you-can-eat-music for $199/year plus 2 extra months for free!
Don't miss these other Member Benefits
If you're a new member of the Cut/daily community be sure to check out the Benefits page for discount codes, referral rewards and answers to FAQ.
The rest of this post is waiting for you when you subscribe for free, plus you'll get a free issue of Cut/daily in your inbox every Friday!