#282 - Cut/daily Meets... Executive Producer Ben Rosenblatt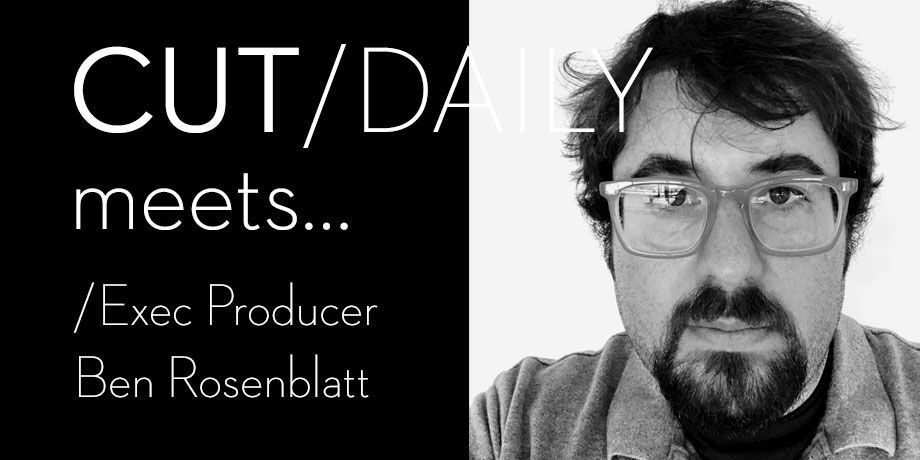 Even with two bonus questions, this issue of Cut/daily Meets... Executive Producer Ben Rosenblatt, is possibly the pithiest interview so far.
But don't be deceived!
Ben has plenty of wisdom to share and much of it in relation to the other 50% of working in the entertainment industry; the people and politics of collaboration.
Ben's feature credits include Bad Robot productions; Super 8, Mission: Impossible - Ghost Protocol, and Star Wars: Episode VII - The Force Awakens.
His TV series credits include Snowpiercer, Tokyo Vice and The Alienist, the latter of which, he was nominated for an Emmy.
His production company is americanmeme.us where they "develop and produce original IP with a millennial point of view, aimed at a diverse, emerging demographic."
You can follow him on Instagram and Facebook as @hollywoodben.
Given your depth of experience as a producer/exec what should editors know about how to work best with their producer/exec?
Be bold with ideas.
Always 'read the room'.
Never start with "can't."
What qualities or experience do you look for in an editor?
Everything we do comes down to one thing: emotion.
Don't focus so much on the math, what matters most is selling emotion in any scene, moment, or sequence.
The rest of this post is for paying subscribers only. When you're ready to learn more, sign up to read this and every other issue of Cut/daily!