#302 - Cut/daily Meets... This Guy Edits (Sven Pape)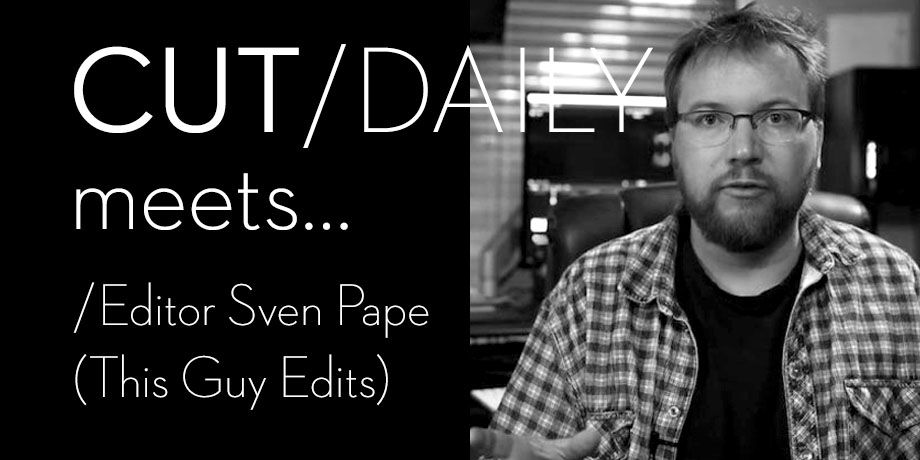 Sven Pape, a.k.a. This Guy Edits is both a talented editor and a successful YouTuber. He has a flair for the entrepreneurial and a compelling ability to mentor younger editors into successful careers.
Plus he's a genuinely nice guy and he keeps chickens in L.A.
What's not to like?
In this compact issue of Cut/daily Meets... don't be deceived by the brevity of some of his answers. There's a depth of wisdom compressed into those few words that is well worth heeding!
For example, the opening line of his answer to the question What did your biggest professional failure teach you?
The lesson came years later.
To me that's a profound lesson in the importance of being able to review past failures with the hindsight of having travelled a few more miles down the road.
What, at the time, might have felt like a stinging rebuke or a crushing mistake, will one day be a war story or a valuable lesson learned in the future.
Looking back in your own career, what might look a little different from here?
A Quick Word About The Go-To Editor Course
It is good. Really good.
You can read my full review of Sven's uniquely career boosting course here:
The Go-To Editor Course Review but it's a compelling blend of craft and business.
In this follow up article, I shared the experience of three of the courses' graduates winning the chance to edit a feature film, and how they got on cutting their first full length scripted project.
This Guy Edits on YouTube
I've peppered a few of my favourite videos from Sven's amazing YouTube channel throughout his interview, below.
You can follow Sven pretty much everywhere:
The rest of this post is waiting for you when you subscribe for free, plus you'll get a free issue of Cut/daily in your inbox every Friday!