#310 - Is there a Better Way to Start and Advance Your Editing Career?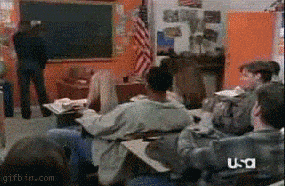 I went to film school* and it was instrumental to launching my film editing career**.
But today, I wouldn't recommend it.
Instead, I think there could be a better way, one that doesn't leave you, worst case scenario, saddled with enormous debts (easily £30-£50k/$36-60k!) and equipped with relatively few employable skills.
Today, for less than $15,000/£12,000, you can build a rock-solid curriculum and buy the right gear to launch a freelance video editing career.
When I started 15-20 years ago, I'm not sure this was the case, but today, the amount of time and money you have to invest in going to film school could be more wisely invested, for a much bigger return. (Buy BTC! lolz)
I'd like to suggest a different approach and I've spent many hours and over 10,000 words spelling it out as best I can.
I've called it my Alternative-Film School for Film Editors.
Why Experienced Editors Should Explore This
Now, I know that most of you reading this issue of Cut/daily are well established in your film editing careers, so why should you care?
People you know will probably ask you how to get into film/editing
Some of the same Alt-Film School training will help you advance your career
So, in this issue of Cut/daily, I'd like to share a few highlights from the Alt-Film School that will help you advance your existing Post-Production career.
*3 year Film and TV Production BA Hons at the University of Westminster
** A friend from my course got a job at a Post House and got me an interview too.
The rest of this post is waiting for you when you subscribe for free, plus you'll get a free issue of Cut/daily in your inbox every Friday!