#326 - What can I get you?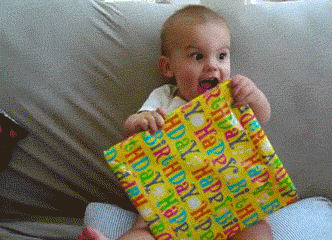 "What can I get you for Christmas this year?"
I'm sure that's what all of your loved ones, colleagues and even producers are clamouring to know?
To save you from looking greedy, just forward them this list and say "Pick anything from here... it's all good stuff."
Or, if they're not yet even asking, just forward this email on and say "Check out this hilarious video..." and then hopefully they'll keep reading and get the hint.
[To all future forwarded readers - the hard working Post Production Professional who sent you this surely deserves your love and gratitude for all their efforts this past year, why not get them something nice!]
📣
Feedback - As we close out 2022, I'd love to hear from you with any suggestions for how to make Cut/daily even better in 2023.

Hit reply and be brutal.
My Favourite Funny Video of 2022
The team at Zulu Alpha Kilo, put together this bitingly funny short, delightfully skewering competition case studies. The whole thing is superbly crafted.
I could point out so many of my favourite lines* but I don't want to spoil to for you.
Another favourite is their 'Say No to Spec Work' spot...
The rest of the world doesn't work that way, why should you?
Christmas Giveaway! Win Career Changing Editing Books!
Thanks to the great people at Routledge you can win one of 5 books on Post Production simply by being a member of the Cut/daily community!
As an existing subscriber you'll be automatically entered, but if you know someone whose not yet discovered Cut/daily in all it's gif-powered glory, encourage them to sign up before December 24th 2022 to be in with a chance of winning one of these superb books:
If you're one of the 5 winners selected at random from the Cut/daily list of current subscribers, you can choose any one of these excellent books, hand-picked by me, and the team at Routledge will have it shipped to your door, worldwide.
Forward this email, tell your friends!
The rest of this post is waiting for you when you subscribe for free, plus you'll get a free issue of Cut/daily in your inbox every Friday!