#335 - Cut/daily Meets... Workflow Technologist Stacy Chaet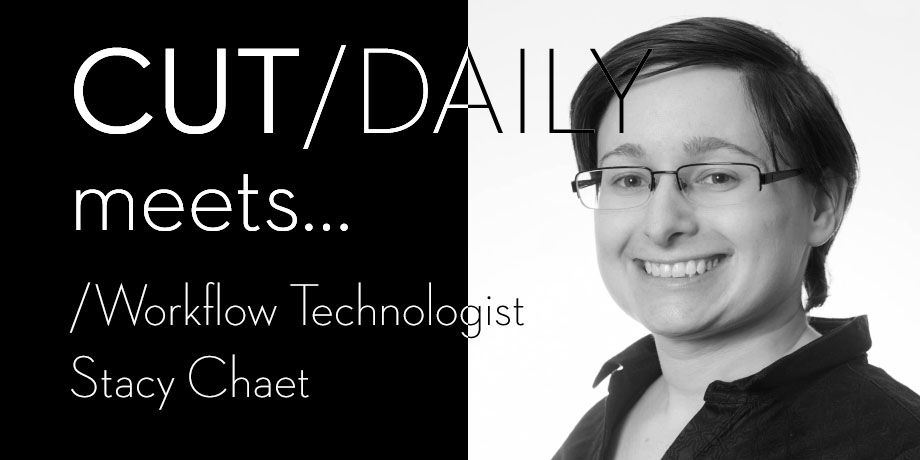 After 13 years working in the film and TV industry, workflow technologist, Stacy Chaet has worked on everything from scripted film and TV to documentaries and live-to-tape events.
Some of her credits include Mr. Robot, Kaleidoscope, The Volcano: Rescue from Whakaari, Monsterland and many more!
But what does a Workflow Technologist actually do?
Stacy is the glue between the nerds and the creatives*, understanding both worlds inside and out and helps each project move fluidly through the various stages and inherent hurdles of Production and Post.
Stacy is currently working as a Production Technologist at Netflix working across the US, Canada and beyond.
*I use these terms with love as both a creative nerd and nerdy creative!
If you're wondering exactly what a Media Workflow Technologist does, then you're not alone, I asked Stacy to unpack this a little bit for us.
What kinds of specific tasks does your role cover and why is that important?
The specifics of a workflow (or production) technologist role may vary from company to company, but the core is the same. To utilize technology in a way that empowers the creative vision of filmmakers.
While most technologists have an understanding of producing (communications), engineering (building infrastructure, writing code), and technology (cameras, audio devices, file formats, software), some technologists lean heavier on the engineering side, while others, like me, lean more on the producing side.
At Netflix, my tasks include communicating with a DP, Producer, and Netflix execs in pre-production about the look of a show and how they'd like to achieve it.
We discuss camera and lens options as well as Netflix's best practices to ensure high quality imagery on our service. For example, perhaps they are looking for a more cinematic look and want to shoot in 2.39 aspect ratio.
I'll also attend any dailies, VFX pull, and finishing workflow calls, confirming there's a plan in place for processing and archiving, and answer any questions they may have. I'll keep in touch throughout production and post to ensure everything is proceeding as planned.
Additionally, my role works cross-functionally with other Netflix studio teams on testing and evaluating new technology, providing feedback to our product teams, and educating key stakeholders (Netflix execs, DPs, Producers) on technical solutions. My background of working at a post house helps me provide solutions when issues arise in post and give context to the studio.
I feel roles like mine are important because we help connect the dots in the complicated world of filmmaking.
Sometimes, I'm connecting departments that otherwise wouldn't be communicating with each other. Or, I'm connecting people to resources they might not have known existed. Technology is evolving faster than ever, and if productions are not prepared, the ramifications could be costly.
My unofficial motto is test, test, test.
I may not have all the answers, but if I can help steer a production to a solution that allows the show to be seen and felt by a viewer (that's what it's all about right?), I've played a valuable part in the process.
You can connect with Stacy on LinkedIn and maybe persuade even her to moonlight on your thorny workflow problems!
The rest of this post is waiting for you when you subscribe for free, plus you'll get a free issue of Cut/daily in your inbox every Friday!