#343 - NAB 2023 Highlights & Sales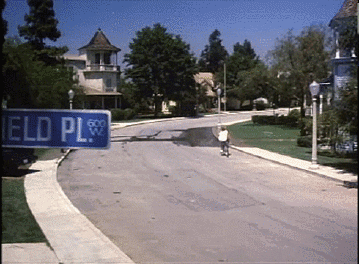 News flash!
NAB has already been and gone for the 100th time this week, but it's still got some fresh things for you kids.
In this issue of Cut/daily I'm going to be as concise as I can, whilst still hitting all the most interesting headlines coming out of the show and sharing some of the best NAB sales I could find.
Although, given that NAB will have finished by the time you read this, so you might need to act fast on those sales, so don't delay!
Highlights of NAB 2023
DaVinci Resolve 18.5 Beta - The latest huge update to DaVinci Resolve and yet another reminder that it is well worth the one-off price of $295 to jump to Studio, especially given some of the new AI-powered Studio-only features.
You can see some of these features in action here.
That said, the free version of Resolve is still the best free NLE available today.
Headline Features (plus hand-picked favs)
Studio Only - Text-based editing
Studio Only - Instant subtitles
Studio Only - Audio classification Dialogue/Music/Effects
Studio Only - 2x Super Scale
Studio Only - Resolve FX Relight
Studio Only - Depth Maps in Fusion
Per-timeline colour management
Missing LUT description
Remote monitoring allows client to monitor on iPad and iPhone
Fairlight - Groups controls and automation
Fairlight - Improvements to Elastic Wave
Export - Animated Gifs!
Export direct to Blackmagic Cloud Presentations
Download the 58 page guide to the new features in the DaVinci Resolve Studio 18.5 beta here.
Download the beta of the free and Studio versions of Resolve.
Premiere Pro Text Based Editing and More
Adobe introduced text based editing inside Premiere Pro (available in May) which helps you build a rough cut just by copying and pasting text. See this in action here.
"Automatic tone mapping converts wider colour gamut files and log formats so that they display correctly in standard sequences."
Background Auto Save
More accurate masking
Faster motion graphics templates
Bulk edit titles in the Timeline
SRT streaming is now in Adobe Premiere Pro Beta - This allows you to mirror your Program or Source monitor over the internet to a secondary device.
After Effects gets native ACES and OpenColorIO support plus a new contextual Properties Panel.
Adobe Firefly AI - Hot on the heels of Adobe's initial generative AI tools, they have teased new video tools including text to colour grade, text to motion graphics and script to pre-vis generations. Read more about it here.
Avid Media Composer (2023.3) - A small number of improvements including Export to Pro Tools, global bin-locking, use Premiere Pro-style workspaces and more.
Free Avid Media Composer for Students - Free license for any undergraduate and graduate student (regardless of course of study!)
Hedge/PostLab - My favourite data management app is re-branding to OffShoot and will feature checksum verified transfers direct to Amazon S3 storage.
You can save 30% on OffShoot pre-orders right now.
There are tons of other interesting updates to their eco-system to learn about here.
PostLab are in the process of building bin-locking for FCPX at a per-event level, rather than (as currently) the entire library. Update coming around IBC. (Sept)

ColourLab.ai - New free plugin will 'replace LUTS' for Premiere and Resolve. Essentially, "a free version of Colourlab's film native colour engine, allowing you to balance cameras and apply consistent look across a variety of materials." Download here.
Audio Design Desk - Sign up for a live stream of what's coming to version 2.0 of the most innovative and AI powered digital audio workstation around. New integrations for Premiere Pro and DaVinci Resolve as well as AI dialogue isolation.
Frame.io - New camera to cloud features for still photography with FujiFilm and Capture One integrations. More interestingly to me, the intro of Forensic Watermarking, which "embeds invisible watermarks at a pixel level that can't be obscured or eradicated even through screen recordings, external device recordings, or copying the video file."
Tangent Panels - Lowered prices on all panels and Warp Engine is released. "Warp Engine allows you to map any control, on any of your Tangent panels, to any application. This is done through assigning scripts to controls to emulate mouse clicks, drags, and scrolls."
Riverside - Text-based audio and video editing and 'unmatched' AI transcription in 100+ languages. See why I love Riverside here and save 20% year round!
NAB Post Production Sales
PixelTools -  Use coupon code NAB2023 for 25% off and we're offering 35% off our master collection.
Hedge - Save 30% on OffShoot pre-orders. Last promo they will do! (No more Black Friday deals etc!)
CineColor 65mm Film Grain - 6K ProRes 422 65mm film grain for just $25.
Wacom - Get 25% off Intuos Pro tablets until April 24th.
Toolfarm - Big savings on Video CoPilot packs, 25% off all BorisFX tools, discounts on iZotope audio plugins and much more. Everything is on sale here.
---
So remember, there's always something new to learn and cut daily.
Archive Access - Read 300+ Issues of Cut/daily!
Enjoy instant access to all 300+ issues of Cut/daily, including every Cut/daily Meets... interview by simply upgrading your account for a one-off fee of just $49!