#344 - Invisible Artists No Longer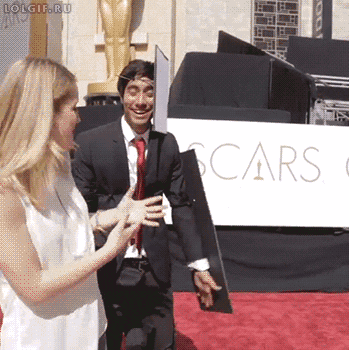 Does good editing make a difference?
Does the best editing guarantee award winning success?
In the past 50 years how often has the film that wins the Academy Award for Best Picture, also won for Best Editing?
What can you learn from getting all the Oscar nominated Editors in a room together for two hours?
These are questions we will consider in this issue of Cut/daily and the first three I also sought to answer in this (I thought) interesting article for the Frame.io blog on what actually goes into winning an Oscar for Best Editing.
I uncovered how the Oscar voting system works and crunched data from the past 50 years, looking for possible patterns across a few different Awards categories.
Here's the gist of how the Oscars works:
Editors get to nominate which five films are considered worthy of an Oscar nomination for Best Editing—based on their insider understanding and experience in film editing—but then everyone in the Academy, from actors to hair stylists, gets to vote on their 'favorite' from each category. Including Best Editing.

For this reason, the process is potentially more about the voters' subjective experience of the film, rather than any observed craft within. Certainly more so than an Eddie, The American Cinema Editors awards, which is voted for purely by editors and post production professionals. And even then, the editors have very different opinions on what makes an edit award-worthy.

But let's see what the data says!


— Frame.io blog
Spoiler Alert - According to the data, in the past 50 years, the movie that took home the Academy Award for Best Picture also won a Best Editing Oscar 19 times. Which is 38 percent of the time.
But Best Picture and Best Director Oscars have been awarded to the same movie 37 times, or 74 percent of the time.
So what does all this tell us?
Well I was wrong, for one thing! Despite the seemingly obvious assumption that you have to win Best Picture to get Best Editing, the correlation between a film winning Best Editing and also winning Best Picture isn't that strong, as it only happens 38 percent of the time. And you'd need something above 50 percent to say it's significant...
This intro was too long, please keep reading!
That all said, the rest of this issue is a real treat!
I share a link and 3 of my favourite takeaways from a two hour panel discussion between this year's Oscar nominated editors, dissecting their craft and sharing some of the most challenging aspects of creating Oscar-worthy editorial work.
The panel is hosted by editor Kevin Tent, ACE and includes:
Paul Rogers for Everything Everywhere All at Once
Eddie Hamilton, ACE for Top Gun: Maverick
Monika Willi for TÁR
Mikkel E.G. Nielson, ACE for The Banshees of Inisherin
Matt Villa, ACE, ASE and Jonathan Redmond for Elvis
The rest of this post is waiting for you when you subscribe for free, plus you'll get a free issue of Cut/daily in your inbox every Friday!