#345 - Cut/daily Meets... Editor Daysha Broadway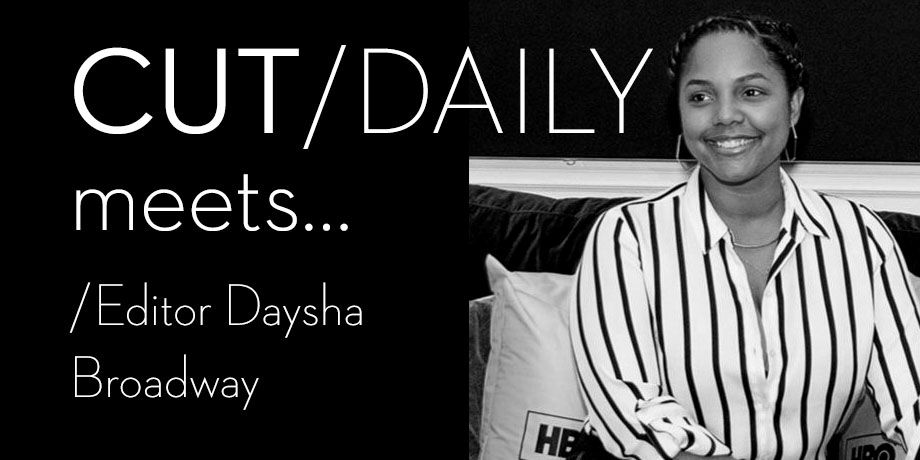 It must be a remarkable thing to make history with your career.
But that's just what the editor at the heart of this instalment of Cut/daily Meets... has done.
In 2021 Daysha Broadway and the editing team of A Black Lady Sketch Show (Stephanie Filo and Jessica Hernández) became the first all-women of colour team to win a Primetime Emmy Award for Editing.
Hopefully this kind of recognition will also help pave the way for other female editors of colour to achieve similar success, or at least, show young-soon-to-be-editors that it is possible.
As Daniel K. Hunter from PostInBlack remarked "if you don't see anyone like you, you don't think it's for you."
Daysha recently cut her first feature film the Whitney Houston biopic I Wanna Dance With Somebody and you can check out her website here and follow her on Instagram here.
Daysha's answers might be some of the pithiest so far in the Cut/daily Meets... interview series (read the other 36 here) but that doesn't mean they aren't packed with wisdom.
My favourite takeaway:
Your voice matters in that editing bay.



— Editor Daysha Broadway
The rest of this post is waiting for you when you subscribe for free, plus you'll get a free issue of Cut/daily in your inbox every Friday!