#356 - Don't Read This If You're Already a Pro Editor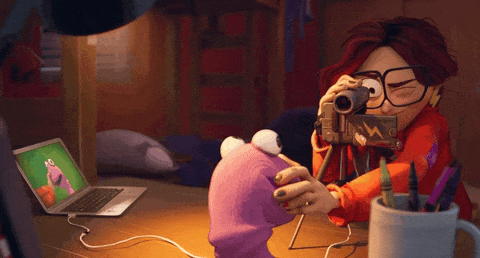 However, if you're not yet a professional editor, or don't feel that your editorial skills are quite up to muster, then you might find what I have to say, quite interesting.
Inside The Edit, makers of an in-depth, principles-based editing course that (IMHO) hasn't been bested for close to a decade, are launching a new, one year course designed to create editors who can cut it at a professional level.
Compared to the vast expense and investment of time that the alternatives of either film school or finding your way as a freelancer require, I really believe the ITE Pro Editor Course is a very compelling option for anyone who is serious about pursuing this craft.
I've written over 9000 words unpacking the Pro Editor course, what you get, how it works and why I think it's so good here.
TLDR: Drop your email in the box here to download the full course prospectus, which includes details on every part of the course, how to apply and financing options.
But in this issue of Cut/daily I'm going to try and boil all of that down to a few bullet points.
If you, or someone you know is considering film school or trying cut their own path from scratch as a freelancer, get them to download the ITE Pro Editor prospectus and give it some serious thought, first.
The Pro Editor Course Unpacked
I spent an hour chatting with Inside The Edit founder and professional editor, Paddy Bird, which I've trimmed down to a 22 minute conversation above, if you feel like watching instead of reading.
Over on the blog you can also read a transcript of the 35 min version of that chat.
But now onto the bullet points!
What is the Pro Editor Course?
Inside The Edit + Learning Structure + Feedback + Deadlines
1 year immersion of editing practice and critical feedback
Feedback is 1-1 with Paddy as well as group sessions
Workload is 10-15 hours a week
Designed to fit around full-time work
Sessions are run online and recorded
Attend from anywhere on the planet with internet
Course follows the 12 chapters of Inside The Edit, 1 per month
Cutting and delivering scenes for review every 2 weeks
Passing grade of B- at the end of the year = certification
Guest lecturers include Eddie Hamilton and Mark Everson among others!
Final summer project is cutting 30 min long-form piece
Lifetime member of the Alumni group
Costs £15,000 (+VAT if you're in the UK) approx < $20,000
Who is it for?
Anyone who wants to be a professional editor
Easily transition from other disciplines or backgrounds
You do need to know the basics of editing software
You do need to demonstrate this with a couple of pieces
Anyone who can't afford film school which costs anywhere from £30K+ or $100K+ and up... (Way up in the US, I feel for you guys!)
Anyone who can't attend film school/break into freelancing due to location
Why do I think it's worth it?
Depth not debts. Compared to what film school teaches you, and for a lot less money, the Pro Editor course will give you far greater practical skills, much quicker
Level playing field for anyone with a hunger to edit, but doesn't live near or can't afford to move to, a major industry city
Inside The Edit is excellent, Paddy has taught at a Masters level for 3 years and the course structure will teach you everything from rough cut to final delivery
Professional deadlines, professional workloads, professional feedback
The alumni group will also be a huge asset - career advice, job opportunities, creative feedback, recommend other editors whose work you've seen for a year etc
Lifetime access to Inside The Edit, every ITE BootCamp, every class recording etc. - dip back in when you need to brush up
Anyway, this is just my opinion!
I'm excited about it as an opportunity for others because I wish the Pro Editor course had existed when I was starting out 20 years ago!
You can read exhaustively about the Pro Editor course, watch my conversation with Paddy and decide for yourself here.
If nothing else, download the course prospectus and see if it might be a good fit for you, how you like to learn and where you want to get to.
The most important thing to remember is there is no 'one-way' into the industry so don't worry about what path you take and just cut daily.
---

Cut/daily Complete Access
Get life-time access to the complete Cut/daily archive of over 350 Post Production insights, exclusive discounts and referral offers!
Upgrade me!
Save money in Post with Cut/daily!
After doing all the research and trying all the other approaches, Riverside.fm is hands down the best way to record video interviews online.
Video and audio is recorded locally for pristine quality files, unaffected by internet drop out or stability issues, then uploaded effortlessly to the cloud. It couldn't be easier.
Save 20% with the exclusive discount code: "jonnyelwyn" on any annual or monthly subscription plan.
This is just one of the many benefits of being a Cut/daily member, discover all the others here.