#358 - Career-making Emotional Intelligence for Editors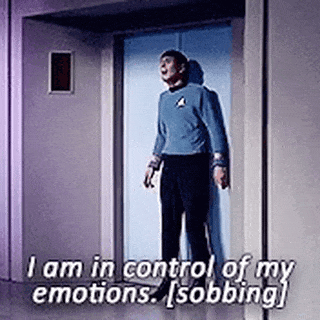 noun: emotional intelligence
The capacity to be aware of, control, and express one's emotions, and to handle interpersonal relationships judiciously and empathetically.
"Emotional intelligence is the key to both personal and professional success."
That definition lays down a huge challenge, both when I think of my family life with three young kids and when duking it out in the edit suite with a defiant producer or director.
But how do you actually 'handle interpersonal relationships judiciously and empathetically'?
Well, I don't know the answer, but learning more about it is surely a good place to start!
In this issue of Cut/daily I'm going to share a few insights on this topic from an excellent AOTC interview with Editor Monty DeGraff, ACE.
Monty has been cutting episodic TV series since 1989 with over 100 credits under his belt, on shows such as:
Start Trek: The Next Generation (1989)
Law & Order (30 episodes, 1995-1999)
Carnivàle (4 episodes, 2005)
Daredevil (10 episodes, 2015-2016)
Designated Survivor (2016)
The Man in the High Castle (6 episodes, 2018-2019)
One of the most obvious things from reading Monty's story is the impact his years as an assistant (cutting on film and sitting in the same room as the editor) made on his own career journey; all those valuable hours watching how other editors improved their cuts and interacted effectively with their collaborators.
It's a shame there's no easy way to replicate that experience today!
The rest of this post is waiting for you when you subscribe for free, plus you'll get a free issue of Cut/daily in your inbox every Friday!