#119 - Should You Use an I/O Box when Setting up Multiple Monitors?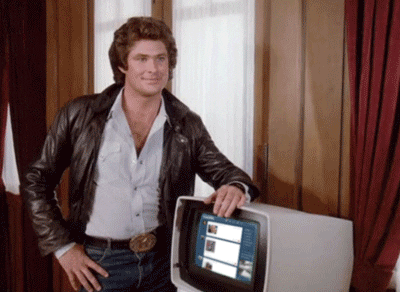 This issue of Cut/daily is free for you to read thanks to Artgrid's sponsorship and I, for one, am very grateful for their support!
Recently I've gotten a couple of questions on the blog about the best way to go about connecting secondary displays, usually as reference monitors, to an edit suite.
This might be connecting an iMac to an OLED TV, or a desktop computer to two monitors with the intention of using one as a reference monitor, or even whether it's possible to connect a single monitor via an I/O box.  
So I thought it might be useful to put together a quick issue of Cut/daily on I/O boxes and whether you still need them in this day and age.
But first, what is an I/O box and what does it do?

An I/O box is a generic term of any input/output device that allows you to input or output stuff from your computer. Or at least, that's how I'm using the term.
AJA and Blackmagic Design make a range of I/O boxes that escalate in price, largely based on the resolution they can handle and the feature set built into the hardware.
For example, the Blackmagic Design UltraStudio Monitor 3G ($115) will allow you to pipe 1080 video (in a bunch of different frame rates) from your creative software of choice to an HDMI or SDI connected display.
But why can't I just use the HDMI cable on its own?
You could, and you'd see the images just fine.
But the niggle is that you won't be able to guarantee that the video signal the software is outputting to the monitor hasn't been adjusted in some way by either the GPU or the OS, or both.
With an I/O box the signal by-passes all of that with a clean feed and also delivers a consistent video frame-rate.
Now, you'll still need to calibrate your monitor, to make sure that the pixels that it's been sent are the same pixels it's displaying - but that's a different story.
Because the signal the I/O box is receiving and outputting is only the video image and not the OS or the application interface, you can't hook it up between your computer and a single monitor and hope that you'd see clean images. It won't work.  
So how do you go about connecting a second screen?
The rest of this post is waiting for you when you subscribe for free, plus you'll get a free issue of Cut/daily in your inbox every Friday!