#120 - Why Just Buying Video Training is a False Economy
Do you know what the best video training is?
The third best video training is training you watch.
The second best video training is training you absorb.
The best video training is training you apply.
But it is very easy to fall into the trap of believing that because you've watched something you've actually taken it on board.
But in all likelihood, you haven't.
So just buying video training is a false economy because even if you watch it but don't absorb it and apply it, it's worthless.
In this issue of Cut/daily I want to look at how and why you must invest in (video) training and when you do, how to get the most out it.
What has video training ever done for us?
Other than editing continuously for over two decades, video training is probably the most powerful way I have found to learn more about post-production.
Sometimes that's a quick how-to tip on YouTube, other times it's a multi-hour in-depth, strategic training title from a paid resource.
Either way, it's a proven and powerful method of learning, why else would LinkedIn pay $1.5 billion for Lynda.com.
Why You Must Invest in Your Wetware
What astounds me though, is how willing people are to spend more (a lot more!) on hardware than they they are on their wetware - their brain.
Your technical capabilities, your creative instincts, your understanding of the how and the why of your craft is what will set you apart and make your work enjoyable.
So invest appropriately in your wetware, ultimately that's what will advance your career.
Training Providers You Should Consider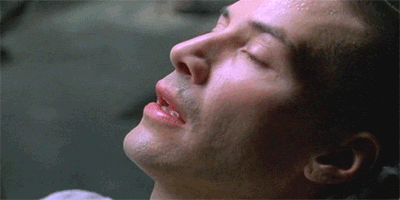 I've reviewed a lot of video training titles in my time, and while this is by no means an exhaustive list when it comes to quality training providers worth investing your time and money in, here's who I'd recommend you look into:
Editing
Colour Grading
Sound Design
VFX/Compositing
Motion Design
Life
How to Absorb and Apply
Researchers have found that note-taking associated with keyboarding involves taking notes verbatim in a way that does not involve processing information, and so have called this "non-generative" note-taking.

By contrast, taking notes by hand involves cognitive engagement in summarising, paraphrasing, organising, concept and vocabulary mapping.

In short, manipulating and transforming information that leads to deeper understanding.



— Hetty Roessingh Professor, Werklund School of Education, University of Calgary
Take Physical Notes
As this article in The Conversation explains, you need to create your own handwritten notes. This has two benefits: a deeper understanding and an archive of your learning - the notebook.
So either file away those bits of paper notes in a binder (easier to shuffle topics and learning around) or buy yourself a nice Moleskine or some such to build up your own library of learning.
Learn the Why not just the How
While a quick how-to tutorial will solve an immediate problem, following along with click this and do that, for certain topics it's always worth investing the time to ensure that you really understand why they clicked this and did that.
The fastest way to test if you've really understood something is to try to explain it to someone else.
For me, this often results in the output of my learning being a long article on my blog, such as Colour Management For Video Editors, or The Best Headphones for Film Editors.
So remember, invest in your wetware and cut daily.
---