#025 - Scene Cards Part 3 - There's an app for that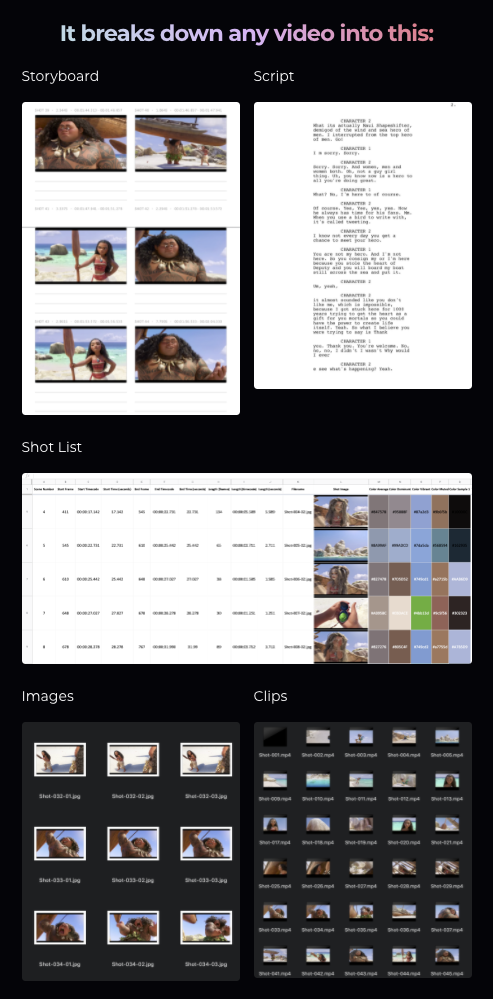 In the final instalment of our three part mini-series on physical ways to structure your edit, we're going to automate the process of creating those Scene Cards with a clever new app called StoryFolder.
StoryFolder is currently in beta but it will automatically create storyboards, shot lists, still images and per shot clips from any video file you upload.
You upload a video or paste in a YouTube link and StoryFolder delivers you a zip file with everything you need.
The free version allows you to upload:
Max size 1GB
Max duration 15 minutes
Max number of 50 shots
You can support the development of the app and buy a Pro Key for $9.99/month which provides unlimited access.
The rest of this post is waiting for you when you subscribe for free, plus you'll get a free issue of Cut/daily in your inbox every Friday!