#180 - You're going to want to do this, right now.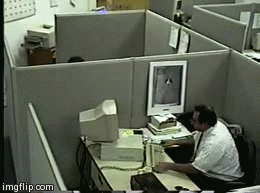 This week I had to edit on site in a client's (very nice) offices on a rented machine. As soon as I sat down and started clanging about on the keyboard I realised, far too late, that I needed my custom keyboard shortcuts.
I then spent far too much of the day manually adding back my custom keyboard shortcuts, one by one, each time I tried and failed to activate them at pace.
Back in my comfy home edit suite, I'm regularly updating my custom keyboard settings with a little change here, a little improvement there. Yet, I can't remember the last time I saved them to somewhere accessible.
So do yourself a favour, open your editing app and save them out, right now.
Your future self will thank you when you can get up and running on a new system in seconds.
Zip them up and email them to yourself, right now.
Or save them to Dropbox, throw them on a USB stick in your edit go-bag, whatever. You could even zip them and store them on Frame.io or whatever service you always have access to.
Just don't delay.
The rest of this post is waiting for you when you subscribe for free, plus you'll get a free issue of Cut/daily in your inbox every Friday!