#351 - Grading in Resolve with the Stream Deck +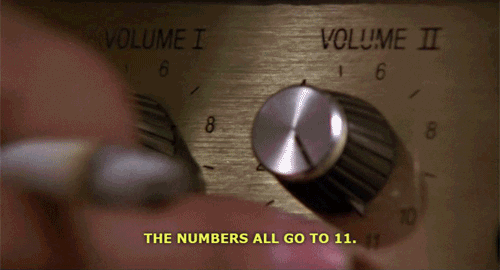 Sometimes in life you need a way to unlock that little bit of extra oomph, so turn your dials up to 11 because in this issue of Cut/daily I will be sharing a way to harness the full power of DaVinci Resolve, on the cheap.
What am I talking about?
While a mouse and keyboard allow you to do everything you need to in any creative software, the addition of a tactile peripheral can make all the difference when it comes to speed, efficiency and creative enjoyment.
Dials that go up to 11, if you will.
Except, all of the professional colour grading panels that allow you to control DaVinci Resolve directly are pretty expensive.
Blackmagic Design Micro ($859/£695)
Tangent Element Wave 2 ($855/£840)
Element Suite ($2,860/£2,400)
Blackmagic Design Mini ($2,115/£1,715)
But, thanks to an affordable third-party plugin, you can liberate almost all of DaVinci Resolve's colour grading controls, hitherto restricted to API access reserved for the far more expensive professional colour grading panels.
What am I really talking about?
Using the Stream Deck Plus and Sideshowfx's new Color Panel for Mac to grade in Resolve.
This combination allows you to use the Stream Deck Plus' dials to control almost every parameter in Resolve thanks to their mouse-point emulation software.
But what's really cool is that once you have the Color Panel installed you can actually use that same mouse-point functionality in any application you desire.
It unlocks a world of possibilities!
👍🏻
Thanks to Elgato and Corsair for sponsoring this issue of Cut/daily, which helps to keep every other issue free for you to read!
Don't own a Stream Deck and wondering what the fuss is about?
Check out this previous issue of Cut/daily for my 5 Principles for choosing an Effective Peripheral and why I think the Stream Deck Plus fulfils them all.
Unlocking Resolve with the Stream Deck Plus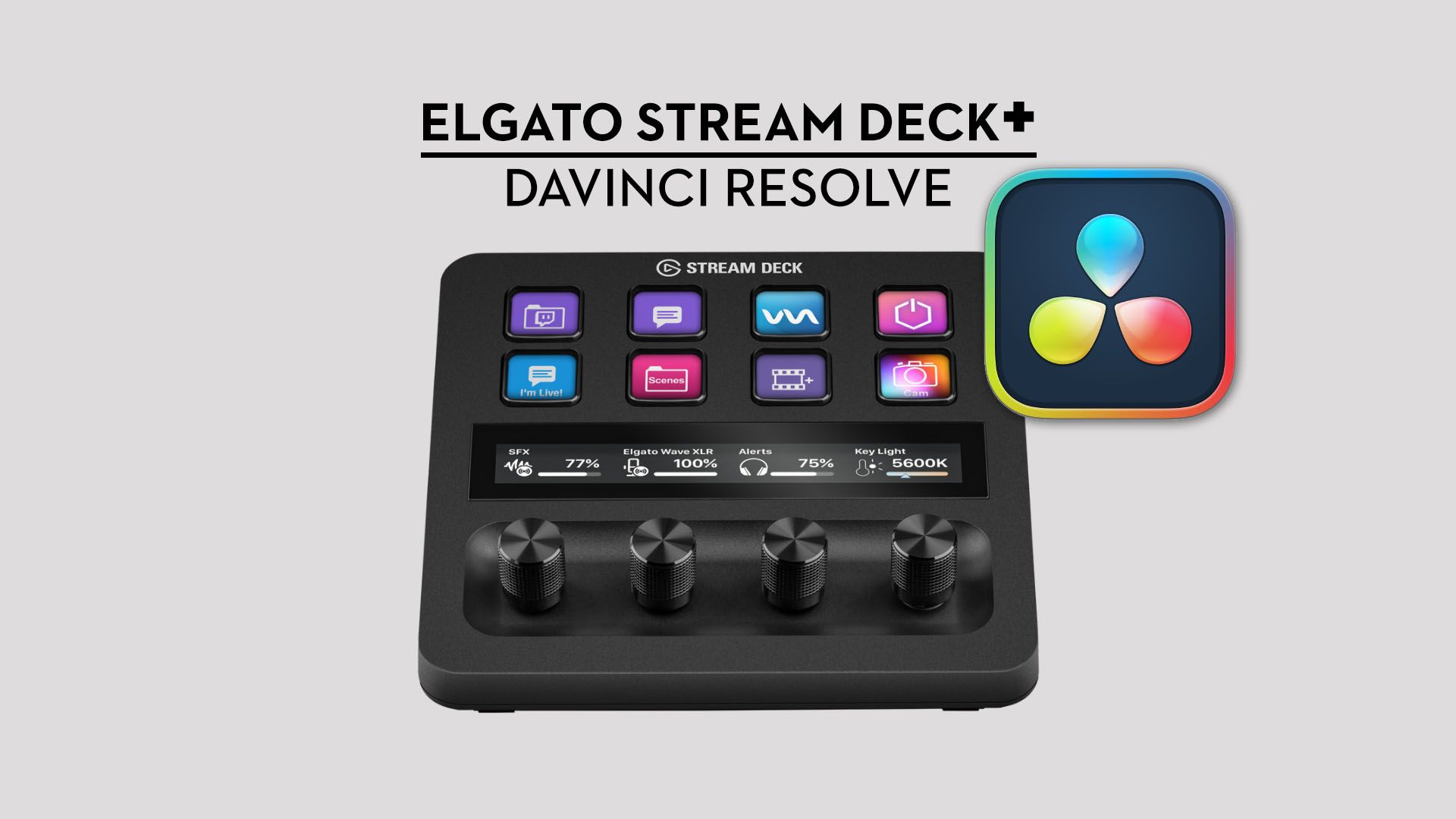 Why bother with this?
Without the Sideshowfx Color Panel plugin, you can map the buttons and dials on your Stream Deck + to activate keyboard shortcuts inside DaVinci Resolve, which does let you use a decent number of Resolve's features but you're limited to only those controls which can have a keyboard shortcut mapping.
But by storing and recalling specific on-screen mouse point co-ordinates you can now control almost everything, with the Stream Deck dials.
This delivers a much more fluid and enjoyable colour grading experience, where, for one thing, you can keep your eyes on the final image while making adjustments instead of ping-ponging your gaze back and forth between the image and the UI.
What do you get?
As the Color Panel (available for Mac and PC) is aimed squarely aimed at emulating a colour grading panel experience with the Stream Deck Plus' buttons, dials and Touch Strip, the UI elements that the Color Panel controls are all located in the Color page of Resolve.
These include:
Primary Colour
Primary Log
Primary HDR
Dolby Vision
RAW
Secondary Qualifiers
Power Windows
Tracking
Mattes and Keys
Sizing
Printer Lights
Curves
Magic Mask
Blur
RGB Mixer
Color Warper
OFX parameters via Custom Keys
So, a lot.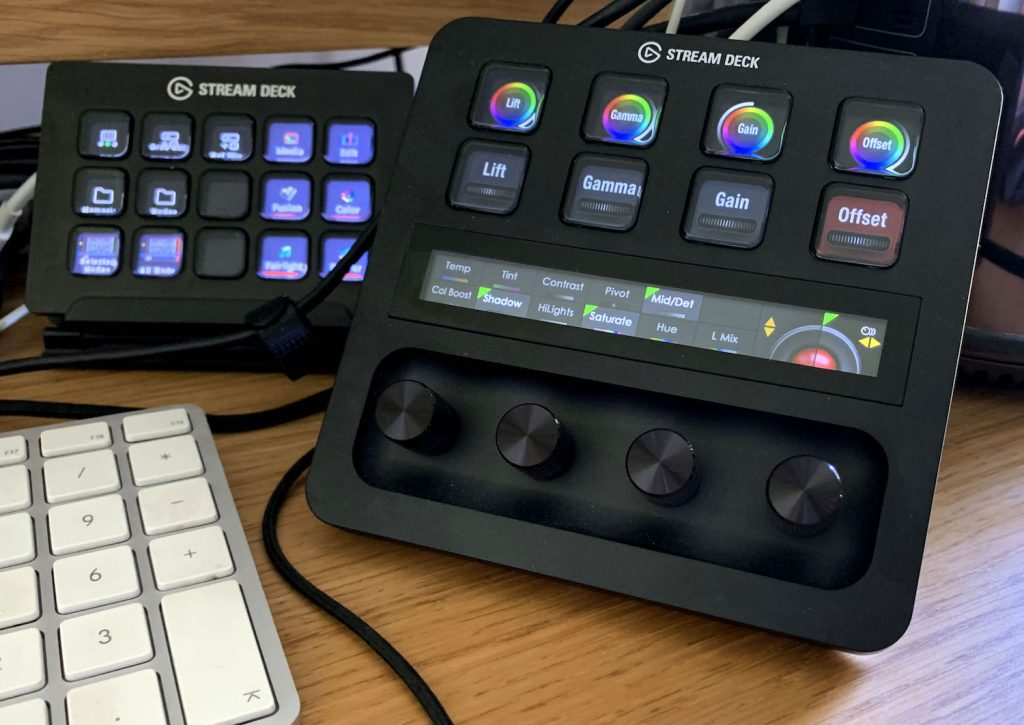 Actually Grading With It
The process of grading with the Stream Deck Plus can be a fun and productive one, as long as you embrace the inherent limitations.
What do I mean by this?
Some controls works very well with a dial interface. All of the sliders, number inputs etc. function effectively just by assigning a mouse point co-ordinate.
This makes for a more enjoyable and focused grading experience.
Other UI elements such as the colour wheels and some of the secondaries are more cumbersome to work with when controlling them with a dial and mouse-proxy, for example, needing to scroll up, then right, just to make a diagonal move.
Just using the mouse would be better and faster. Ideally though, you would actually have trackballs for a really fluid interaction, instead of the mouse.
So in this regard, yes it's worth it for the vast majority of the main grading controls but in some specific cases, it's not.
Hence, embracing inherent limitations.
Hacking the Color Panel in Premiere Pro
I tested this idea briefly with Adobe Premiere Pro, adjusting Lumetri controls with the dials, but the results were a little mixed with the way in which Premiere interpreted the scrolling mouse moves. Sometimes it would work perfectly, but other times with a few too many turns it would ping back to its starting position.
Something I will keep experimenting with though!
Want to read a lot more on this whole dials vs Resolve topic, click through for my full review.
Bonus Tip - Mouse meets keyboard in Mac OS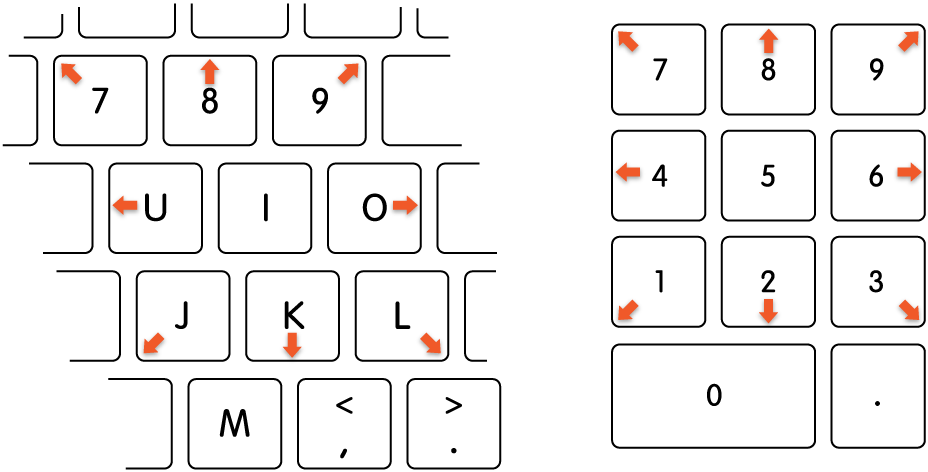 Should this ever come in handy, you might want to know that one of Mac OS's accessibly features, Mouse Keys, lets you control the mouse pointer with your number pad or keyboard.
This gave me fine grain control during the Color Panel set up process as I use a Wacom tablet and getting the mouse remain in the precise position required was occasionally annoying.
Hitting Alt/Option 5 times will toggle Mouse Keys on and off.
---
So remember, with great power comes great responsibility and Cut daily.
Save money in Post with Cut/daily!
After doing all the research and trying all the other approaches, Riverside.fm is hands down the best way to record video interviews online.
Video and audio is recorded locally for pristine quality files, unaffected by internet drop out or stability issues, then uploaded effortlessly to the cloud. It couldn't be easier.
Save 20% with the exclusive discount code: "jonnyelwyn" on any annual or monthly subscription plan.
This is just one of the many benefits of being a Cut/daily member, discover all the others here.

Cut/daily Complete Access
Get life-time access to the complete Cut/daily archive of over 350 Post Production insights, exclusive discounts and referral offers!
Upgrade me!