#132 - Cut/daily Meets... Editor Monica Daniel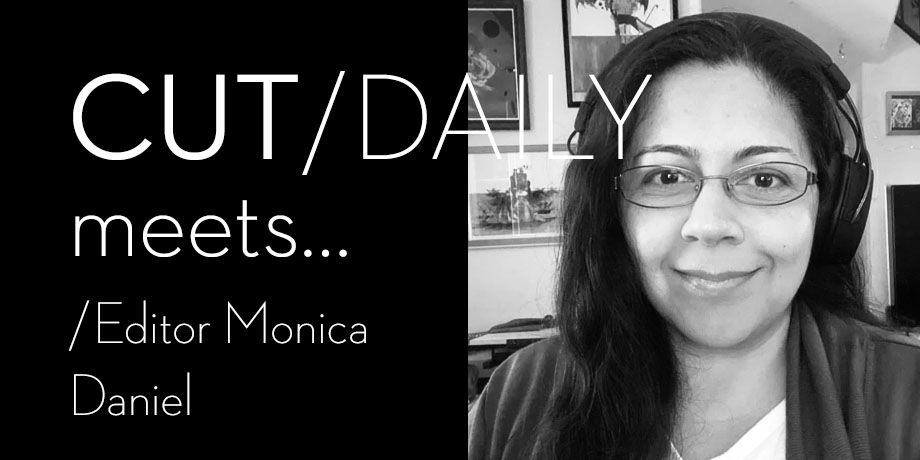 I first encountered Editor Monica Daniel through learning from her blog Sh*tting Sparkles, which she started all the way back in 2012 when she was editing at the Grammy's or Comic-con or other interesting gigs.
Plus she was sharing editing wisdom from the get-go.
These days you can follow her on Twitter @Monica_Edits for her more recent adventures, including a good deal of industry insight and editing wisdom.
In the past couple of years Monica has deftly made the transition from assisting on TV dramas such as Preacher, Altered Carbon, Colony and Legends of Tomorrow to editing her own full episodes of shows such as Colony and Legends of Tomorrow and the 2021 TV series I Know What You Did Last Summer.
My favourite thing that Monica had to say in her Cut/daily Meets... interview?
Having to work to figure things out doesn't mean that you aren't skilled or talented.

Editing is a complex, storytelling puzzle that takes effort and time to be solved.


— Monica Daniel, Editor
Basically everyone can learn from Monica because she's incredibly generous in sharing her editing wisdom. (Which is a lesson in itself!)
So I, for one, am grateful to her for taking the time to do this interview and for the generous role she's played in the global post-community!

The rest of this post is for paying subscribers only. When you're ready to learn more, sign up to read this and every other issue of Cut/daily!