#143 - So about those New MacBook Pros...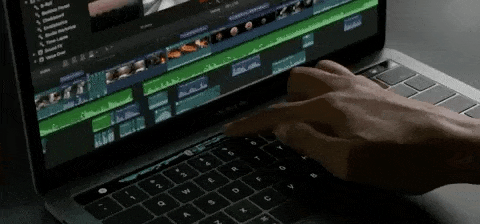 If you didn't know Apple released some new MacBook Pros a few days ago, and they're so good you might actually want to buy one.
Or you might want to hold out for the new, new Mac Pros and see how they compare to the M1 Mac Mini's (and the old iMac Pros, the new iMacs and the old new Mac Pro) if you're after a desktop machine.,
Or you could use your laptop on your desktop, I suppose...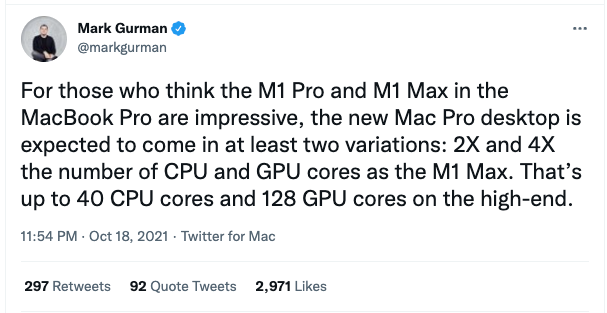 (This is what I shall be doing, waiting.)
But in this issue of Cut/daily I wanted to share a few thoughts on these new machines and my general hardware purchasing philosophy in general, I hope this helps you keep things in perspective and make a good purchasing decision.
But don't forget to invest in your wetware too.
Sorry Windows friends I'm sure I could build a really great machine from scratch with a customised everything, but I don't have the time, patience or expertise these days.
Plus, when I have owned PCs in the past, I've not seen them go the distance in the way that every Mac I've owned has. I'm sure YMMV.
Lastly, Avid Media Composer still isn't yet supported on M1 Macs, but that could change 'as early as December'.
What I do when buying a new (Mac) machine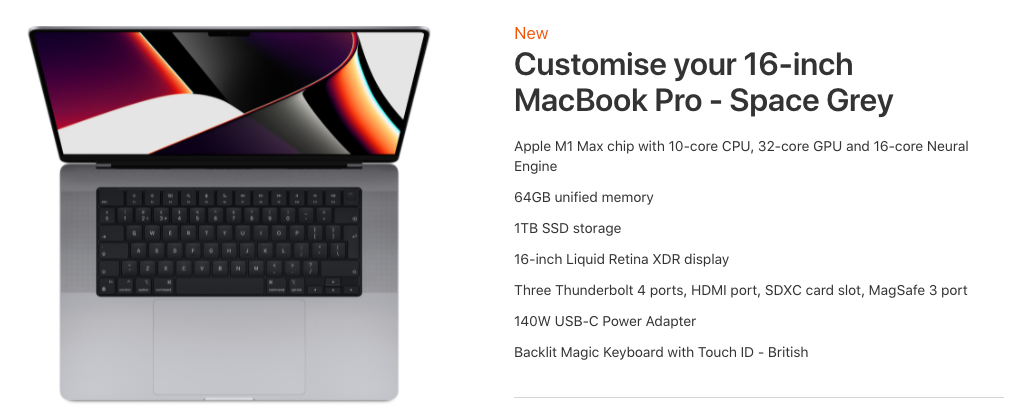 First, I look on Macrumors.com and check to see what the buyer's guide and rumour list say about how close to a new machine we might be.
I wait for a new machine because I want to keep it for as long as possible but I don't want to already be 2-3 years behind, when re-starting.
(If you're strapped for cash you might pick up a bargain when the new machines come out and the older stock is sold at a discount.)
Second, I buy as 'fully-spec'd' a machine as I can possibly afford, in the areas where I can't affordably upgrade outside of Apple (e.g. rare opportunity for user upgradable RAM* / use bigger external SSD drives**) because I want to keep it for as long as possible and deliver as much performance as possible, over that time.
For example, I'd order the best spec'd 16" with the extra 64GB of unified RAM, yet stick with the 1TB SSD and spend that money on a T4 Dock or a new fast external SSD.
*not possible with new MacBook Pros
**possible with new MacBook Pros
Third, I spend as much as I can because this machine is going to a) be tax deductible as a freelancer and b) going to be the backbone of most of my earning potential for the next 5-7 years.
So, spending an extra few hundred quid now will translate to a happier time earning thousands of pounds in day rates, every day in the years to come.
If I'm weighing up between a new laptop, desktop or some such then I'll see what Max Yuryev has to say about them and check out barefeats.com too.
When I do this I'm mostly looking for a sweet spot between really good performance and 'reasonable' price. I don't need an unbeatable machine, because I do have a limited budget.
UPDATE - Max has some really useful information comparing the two MacBook Pros and why he recommends you don't go fully-spec'd!
What you should know about the New MacBook Pros
They are fast.
According to Apple, the CPU in the M1 Pro and Pro Max is up to 70 percent faster than the CPU in the M1.

The GPU in the M1 Pro is up to 2x faster than the M1 and the GPU in the M1 Max is up to 4x faster than the M1.


— Macrumors.com
Not only do they have fancy new M1 Apple silicon 10-core CPU chips but the M1 Max chip has a 32-core GPU built into it and they also have dedicated hardware media engines:
Hardware-accelerated H.264, HEVC, ProRes and ProRes RAW
Video decode engine
Two video encode engines
Two ProRes encode and decode engines
Display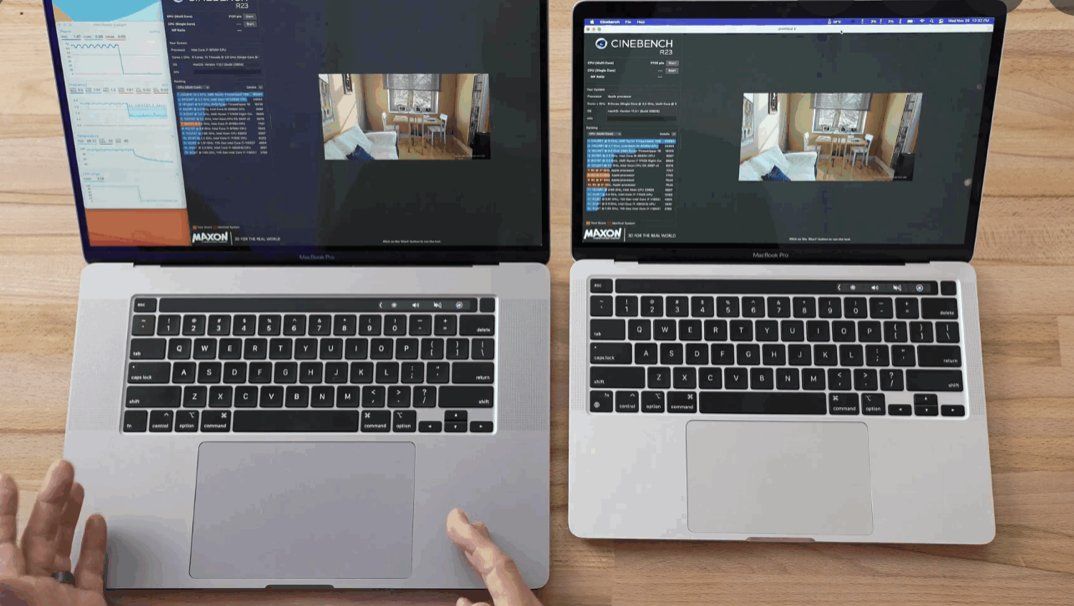 A Liquid Retina XDR display, which is a mini-LED, HDR ready display with:
up to 1000 nits sustained brightness
1600 nits peak brightness
1,000,000:1 contrast ratio
14-inch MBP resolution = 3024-by-1964 at 254 pixels per inch
16-inch MBP resolution = 3456-by-2234 at 254 pixels per inch
The Notch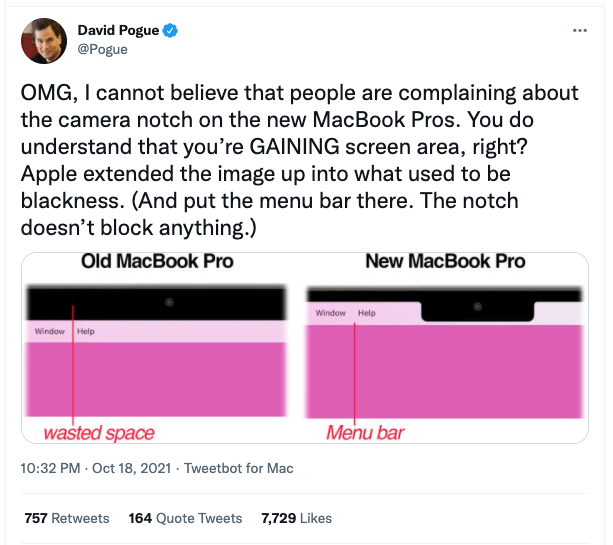 There's a lot of chat about the notch.

Ports/TouchBar/Mag-safe
We get to have ports again, including four Thunderbolt 4 ports, an SDXC card reader, HDMI port and 3.5mm headphone jack.
Touchbar is out, which as it happens I quite liked except when it was buggy, Mag-safe is back in, which is nice.
Six Speakers and Spatial Audio
Next time I'm passing an Apple store it will be interesting to check out (everything but in particular) the six-speaker system, in person, which allows for spatial audio when playing video with Dolby Atmos.
Four force-cancelling woofers reveal notes up to a half-octave deeper and fill the room with up to 80 per cent more bass. And the high‑performance tweeters project clearer, fuller vocals.


— Apple.com
Price
If you're in the US you're in luck, as buying one of these machines will cost you about $1000 less than in the UK, according to my quick calculations.
So, remember, it's only a computer and cut daily.
Oh and one more thing...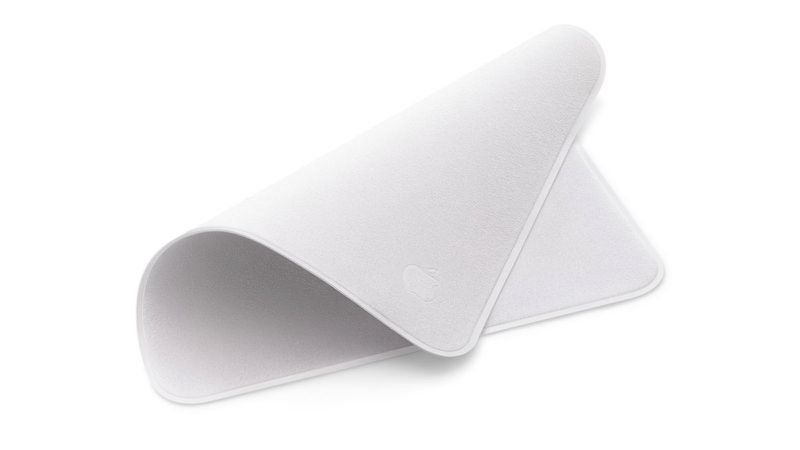 You too can buy a 17% thinner, absolutely amazing Apple polishing cloth for only $19.
---
Save money in Post with Cut/daily Code of the Week
Save 20% off FXFactory FCPX plugin, Markup using the discount code "CUTDAILY" at checkout and stacking that with any on-going sales.
Markup helps you visually annotate your screen-captures, tutorials and other videos with drag and drop ease.
Cut/daily Referral Rewards
Refer a friend to sign up to Cut/daily for free and these rewards could be yours as a thank you!
---